Apps for Microsoft Dynamics SL
We're the Microsoft Dynamics SL experts. Since 1996, Progressus has revolutionized ease-of-use for hundreds of Dynamics SL users. Our apps make Dynamics SL's established project-management and financial-management capabilities even more powerful.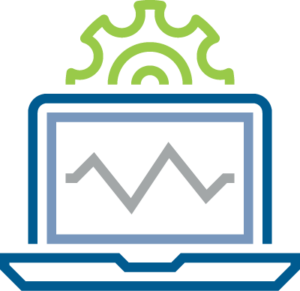 Plug 'n Play
Say goodbye to big deployment projects. Our plug 'n play business applications are quick and simple to install.
Manage customer demands, keep up with compliance regulations, and deliver services on time and on budget — no matter what.
Simple Answers for Complex Problems
Dynamics SL brings people and systems together — from financials and product distribution, to projects and customer services.
We built our apps to add high-value features to SL so you can run your business as efficiently as possible. Plus, we designed our apps to be easy to use.
End-to-End
Businesses today use Dynamics SL because of its reliability, as well as its unique ability to combine accounting tools with industry-specific project management software.
But for true end-to-end functionality, you need personalized add-ons. View the add-ons below to see how Progressus can help you meet multiple, specified business needs.
Explore Our Dynamics SL Add-Ons
Progressus has developed over 100 add-on solutions for Dynamics SL. Contact us for more information. Below are our most popular add-ons:
ASK US ABOUT OUR OTHER DYNAMICS SL APPS
Erasers
Loan Management
One Time Vendor
Vendor Multi Remit
Journal Entry Description changer
FY Update
1099 Vendor Accelerator
Terrorist Check
AP Vendor Change Merge
AR Customer Change Merge
Progressus: A Microsoft Gold-Certified Partner

Progressus developed these business applications to help you do more with your Dynamics SL — and they work.

Progressus is a leader in development for Microsoft Dynamics On-Premise solutions and the Microsoft Dynamics 365 platform. For nearly three decades, Progressus has transformed Dynamics SL functionality and delivered ease-of-use to diverse businesses across the globe.

Progressus provides IP software add-ons for Microsoft, Microsoft Dynamics Channel Partners, Microsoft Independent Software Vendors (ISVs), and more.